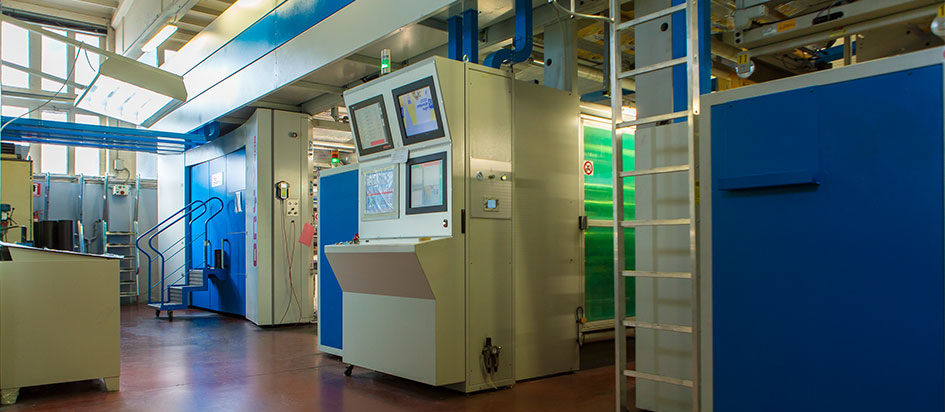 Company
History
Iriapak Srl is born as a family company in 1978 from the intuition of its founder, Mr. Pasqualino Pannunzio, who succeeds in developing specific technical skills which drive its products (packaging film) to be increasingly appreciated in a market in its growth stage (consumer – tissue), controlled by multinational companies, and to become a leading company in the sector in Italy and Europe.
Under its founder's guidance the company reaches remarkable production and profitability levels, with a significant development of the production volumes starting from 2007.
Mission
Iriapak proposes itself in the market as a high profile supplier not only of "packaging film" but also as a partner of the client, able to study and find tailored solutions which provide customers with relevant saving, not through "price war", but through materials and highly technological solutions.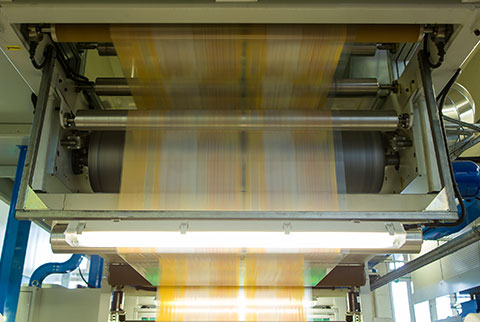 Manufacturing facilities
PRINTING DIVISION
Throughout the last years Iriapak has distinguished itself for completely renovating its machine park with the state-of-the-art technologies present in the market.
Iriapak's manufactures its products with four brand new or recent central drum printing machines, gearless, light 1450, able to guarantee a maximum printing speed of 400 m/min.
AUTOMATIC PLATE MOUNTING MACHINE
The technology of this machine enables to mount the photopolymer on the sleeve with a computerized video control, allowing the perfect realization of the printing register in a much shorter time than the other machines in the market.
AIR-CONDITIONED ROBOTIC WAREHOUSE FOR PRINTING PLATES
This machine resolves the problem of printing plates' storage. Over 1000 printing sets are archived and protected in specific single drawers which are managed by a central software according to production needs. They remain at a constant temperature and therefore avoid deterioration, maintaining an ever excellent print quality level.
CUTTING BLADES
The Printing production division is equipped with cutting blades that enable to meet any particular cutting request of our clients.
GRAPHIC DEVELOPMENT
Great attention is given to printing plate development, thanks to a team of experts that ensures commitment to every detail, in collaboration with the graphic studios and the most important repro houses at European level.